Replacing Missing Teeth – Taylortown, NC
Filling in the Gaps
in Your Grin
A single missing tooth can lead to multiple oral health issues and may even contribute to further tooth loss. It's important to fill in that empty space, and quickly. Dr. Hudson will consider your situation and listen to your preferences before helping you choose the option for replacing missing teeth in our Taylortown, NC dental office that's best suited for repairing your smile. Call us immediately if you think you might need to have a tooth removed; it's always best to have a replacement done as quickly as possible.
Why Choose Olmsted Village Dental Care for Replacing Missing Teeth?
Partnered with Local Dental Implant Experts
Highly Experienced
Dentist and Team
Dental Office That Treats
Patients Like Family
Dental Bridges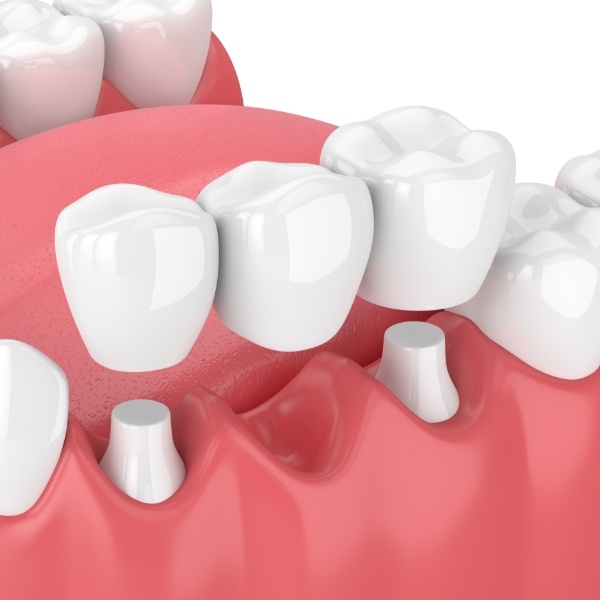 A dental bridge is either used to replace a single tooth or to fill in the space left by consecutive missing teeth. A dental bridge is anchored to your remaining teeth via two crowns; the number of false teeth between the crowns depends on the extent of the tooth loss that has already occurred. Thanks to it being permanently cemented to the adjacent teeth, your new bridge will be very sturdy, and you'll be able to eat a wide variety of foods comfortably again.
Dentures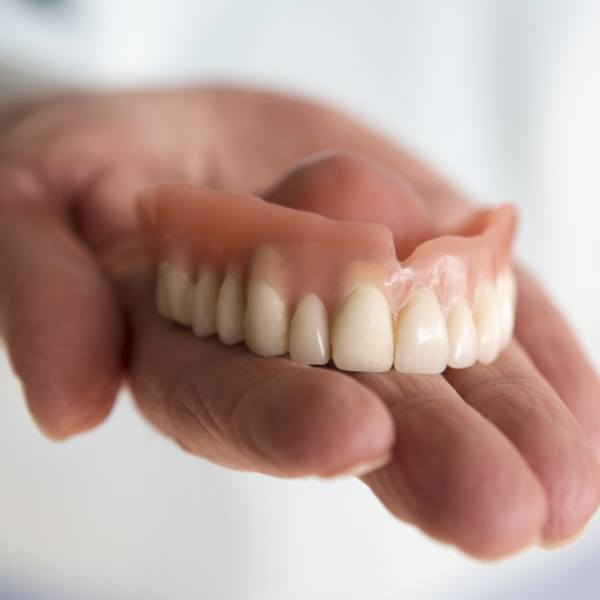 A partial denture can be used when there are no teeth healthy enough to support a bridge or if there are multiple areas where teeth are missing. It will be made to slip comfortably into the empty space, and a metal or acrylic clasp will keep it secure. When you've already lost most or all your teeth, the best option is usually full dentures that can fill in an entire arch. Dentures are designed to rest on the gums or implants (for added stability), but you can apply a small amount of specialized adhesive if you need to.
Dental Implants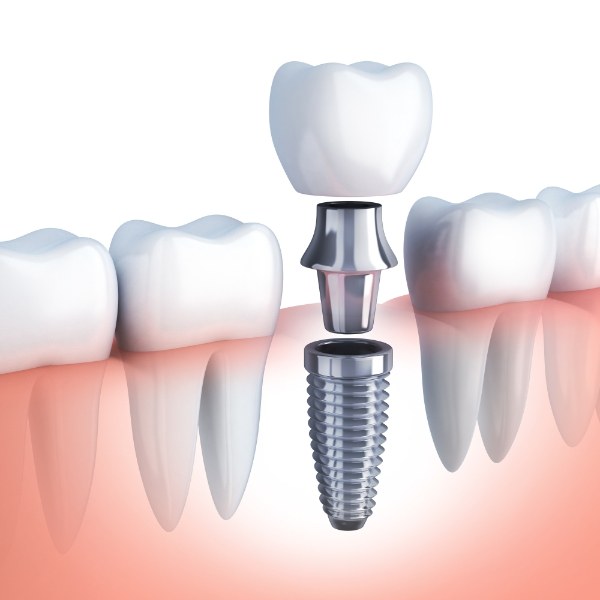 Dental implants are different from traditional bridges and dentures. For one, they don't just bring back the part of the tooth used for chewing; they also take the place of the lost tooth roots. Your new teeth will have a firm foundation that keeps them in their proper place even while you're chewing tougher foods. We can place a restoration on your dental implants after a local oral surgeon or periodontist has inserted them into your jaw.