Periodontal Disease Treatment – Taylortown, NC
Protect Your Smile from Gingivitis and Periodontitis
Almost all adults over the age of thirty have gum disease, be it comparatively mild gingivitis or advanced periodontitis. Gum disease begins as irritation of the gums and can turn into a severe infection that causes you to lose teeth, contributes to heart disease and other systemic health conditions. The periodontal therapy that Dr. Hudson offers will stop gum disease from progressing further and protect your smile from further complications; call today for an appointment to receive periodontal disease treatment in Taylortown, NC.
Why Choose Olmsted Village Dental Care for Periodontal Disease Treatment?
Gentle Gum Care
for Oral Health
Well Established
Dental Team
Emphasis on Early
Detection of Dental Disease
Scaling & Root Planing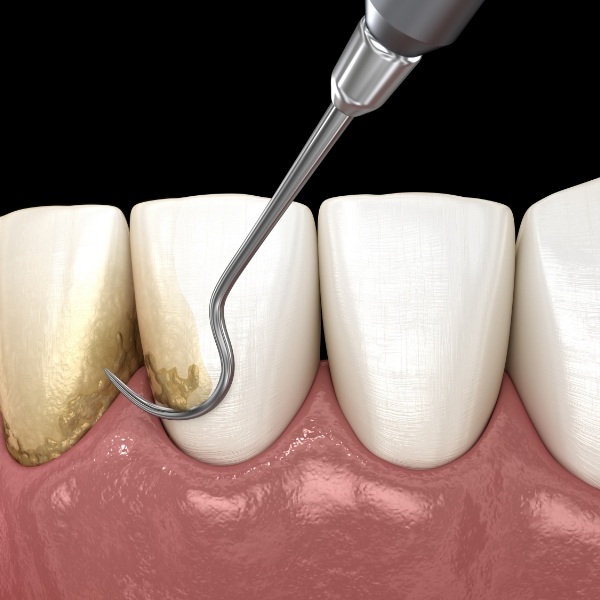 Plaque and tartar can get trapped in the pockets that form under your gums. We'll need to clean these pockets to treat your gum disease with a process called scaling. This simply involves removing plaque and tartar from the hard-to-reach places around and below the gumline. The next step is to begin root planing so that the surfaces of the tooth roots are smooth, which will make it easier for the gums to heal and reattach.
Arestin Antibiotic Therapy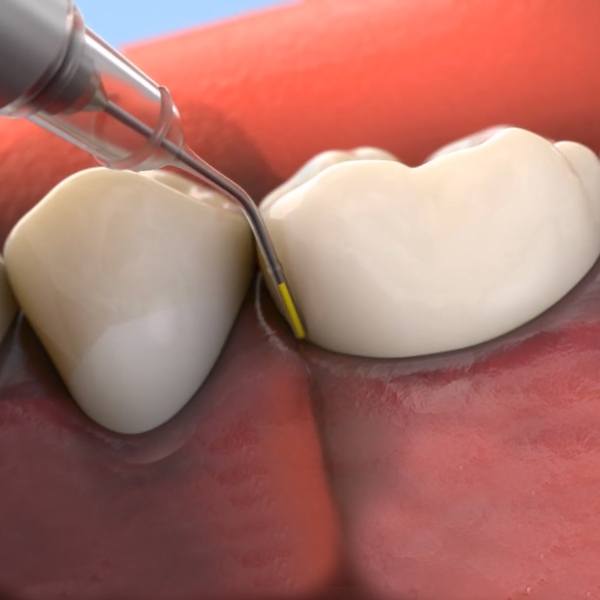 A topical antibiotic can often be highly effective in fighting and eliminating infection. We can place a small amount of Arestin powder in your periodontal pockets after cleaning them. The powder contains numerous microspheres filled with medication that can attack the bacteria directly where they live. Using Arestin in conjunction with other periodontal treatments has been shown to help accelerate healing. The antibiotic lasts for around 14 days and can be readministered if we deem it necessary to do so.