Advanced Dental Services & Technology – Taylortown, NC
Top-Notch
Dental Solutions
Our dental office has been in the area for quite a while, but no one can say that we're behind the times. From all-digital X-rays to high-powered cameras, you'll find plenty of examples of cutting-edge dental technology here at Olmsted Village Dental Care. Dr. Hudson follows the latest trends closely so that he can continue to update our dental office with the latest advancements. Learn more about our technology and how it can change your dental experience for the better.
Committed to State-of-the-Art & Comfortable Dental Experiences
Quick, Comfortable
Digital Impressions
All Digital X-Rays
for Precise View
Clarity with Intraoral
Camera Technology
Intraoral Cameras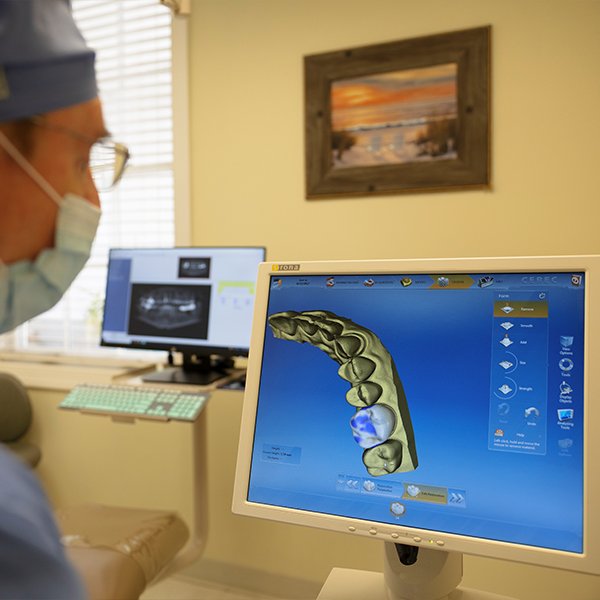 Sometimes it can be hard for us to explain what's happening inside your mouth with words alone. Intraoral cameras let us take detailed pictures of your teeth and gums so that you can view the parts of your smile that you would normally have trouble seeing at all. By making sure that you have as much information as possible about your own oral health situation, we make it easier for you to be an active participant in your own care.
All-Digital X-Rays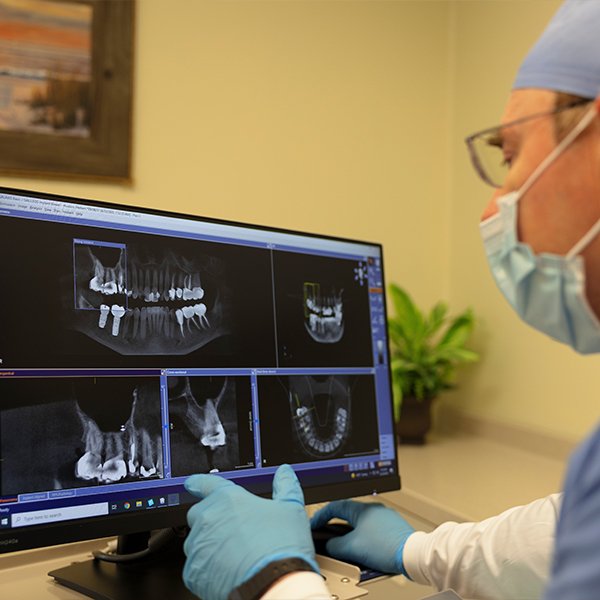 Without X-rays, we wouldn't be able to examine the health of your jawbone or check for hidden oral health issues. Digital X-rays are much clearer than traditional X-rays, and they expose patients to about 90 percent less radiation, making them a far safer option. The development process is also much simpler, as the images can be made available for viewing and easy storage on our computers right away, and there are no harmful chemicals involved.
Digital Impression System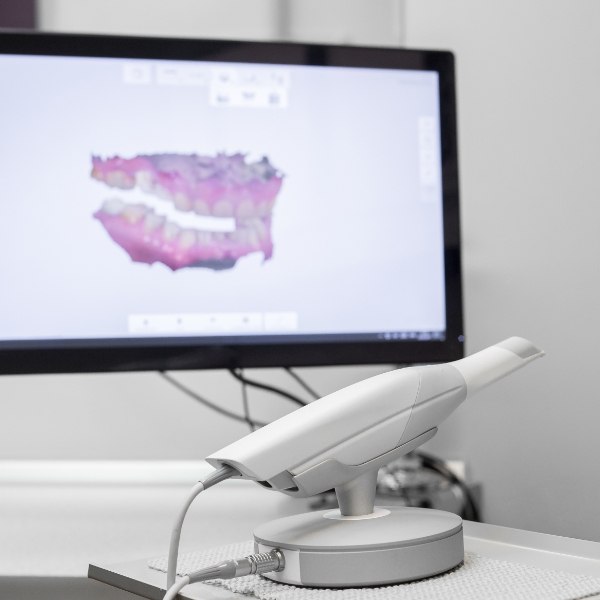 Crowns and other restorations used to be designed using physical impressions. Today, however, digital models of the teeth are generally preferred. We simply need to scan your mouth to create a three-dimensional model that provides us with all the information we need to create a personalized restoration or plan a treatment. No longer do you have to worry about biting down on bad-tasting material to have an impression made.
3D Cone Beam Imaging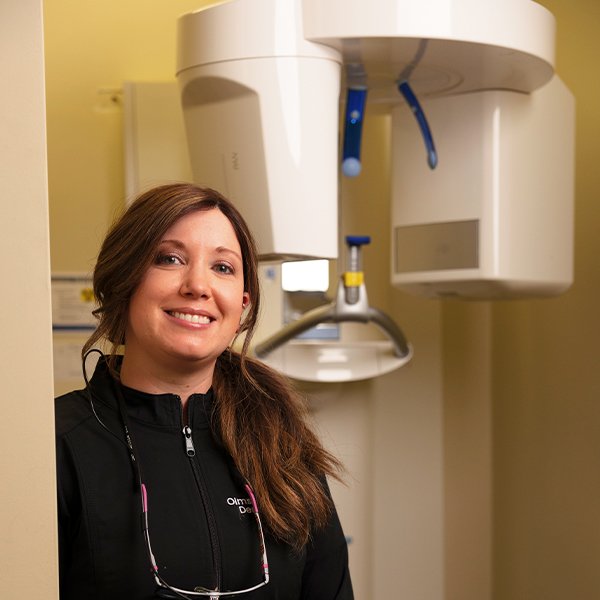 3D Cone Beam Imaging makes it easier than ever for our team to assess, diagnose, and treat dental problems effectively. This technology captures a comprehensive, three-dimensional scan of not only the teeth, but the surrounding bone and soft tissue so that every bodily detail is mapped out, leaving no room for surprises. This information is especially crucial when planning more extensive procedures like root canal therapy or tooth replacement.