Dental Checkups & Teeth Cleanings – Taylortown, NC
Keep Your Smile Healthy,
Functional, and Beautiful
Each smile is wonderfully unique. With that being said, every patient has something in common: they benefit from preventive dentistry. That's why we recommend visiting our top-rated dental team at Olmsted Village Dental Care every six months for a checkup and cleaning! If you're overdue for your biannual visit to our office, then don't hesitate to schedule your appointment today. Or, you can read on to learn why they are so important and what to expect!
Why Choose Olmsted Village Dental Care for Dental Checkups & Teeth Cleanings?
Dentist with 30+ Years of Experience
Friendly, Top-Rated Dental Team
Multiple Financial Solutions Available
Why Are Regular Dental Checkups & Cleanings Important?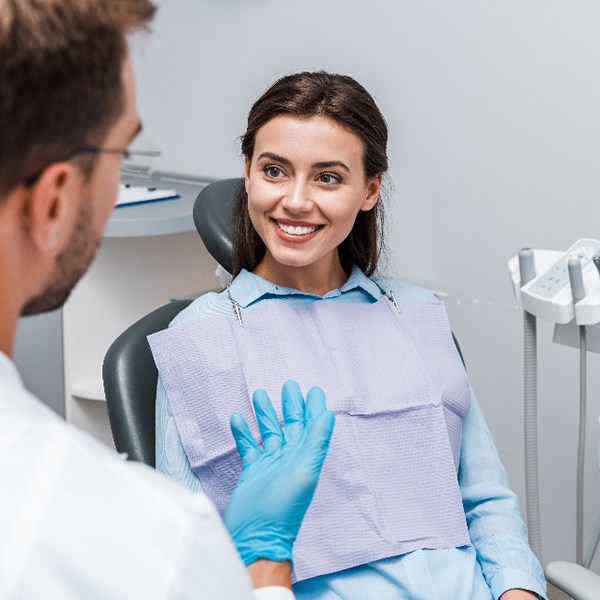 You've been told time and time again that you should visit your dentist twice a year. However, if you don't know why routine dental checkups and teeth cleanings are so important, you may be tempted to skip them. Proactive measures, like visiting our Taylortown dentist, Dr. Hudson, every six months, can help reduce your chances of developing oral health issues significantly. During the cleaning portion of your visit, we use special dental instruments that can effectively remove built-up plaque and tartar. During the checkup, we complete a thorough oral exam and take X-rays to catch both dental and non-dental issues as well, like oral cancer.
What to Expect During a Dental Checkup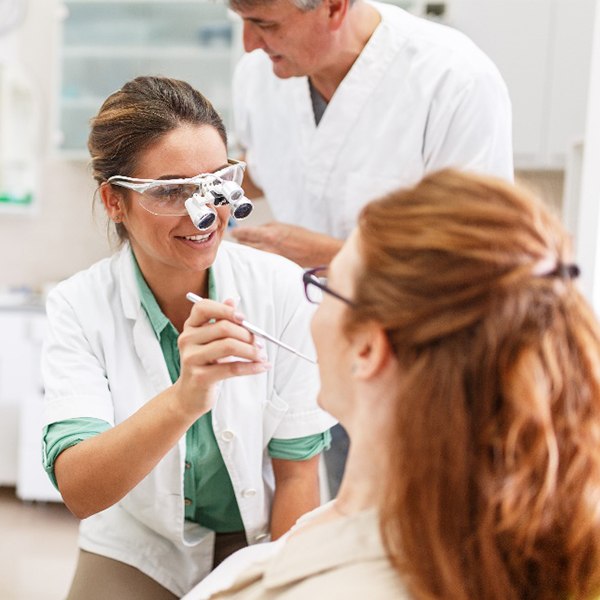 Your checkup may only take a few minutes, but a lot of ground is covered during this time! In addition to taking and reviewing your X-rays, Dr. Hudson will conduct a visual exam, which is where he will take a closer look at the condition of your teeth, gums, and any existing restorations. He will also look at the lining in your mouth, the back of your throat, and around your tongue to ensure you don't have any early warning signs of oral cancer. If he notices anything concerning – like a small cavity or symptoms of gum disease – he will bring it to your attention and recommend the next best steps.
What to Expect During a Dental Cleaning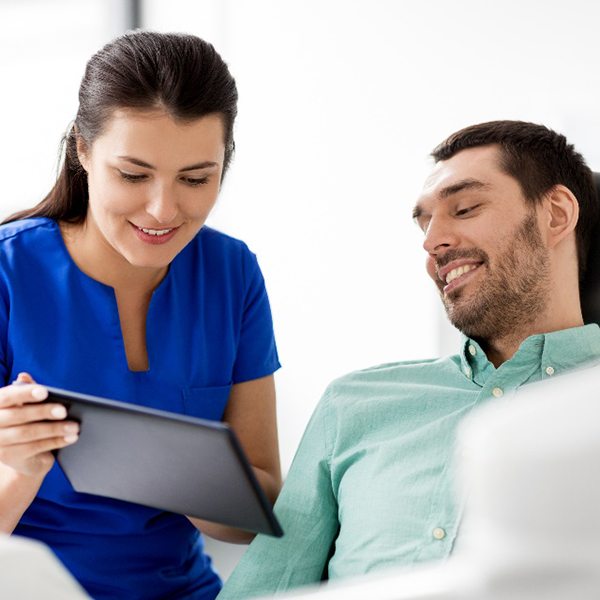 Your dental cleaning will likely take up the majority of your visit. At this time, we will use special tools to gently (but thoroughly) clean the hard-to-reach areas of your mouth, like along your gumline. We will also remove plaque buildup, floss between each tooth, apply a polish to remove surface stains, and share any recommendations we have on how to keep your teeth and gums healthy from home. At the end of your appointment, your smile will look and feel incredible!