Dental Team – Taylortown, NC
Getting to Know Our Wonderful Team
As you continue to visit Olmsted Village Dental Care, you'll become more and more familiar with our friendly staff members. Many of them have been with Dr. Hudson for over 10 years, and you'll see them every time you walk into the same dental office. It's always easier to trust the care you receive from a dental office that's filled with people you know that have your best interests at heart! You can learn a bit more about our team before your first appointment by reading the biographies below.
Linda, Office Manager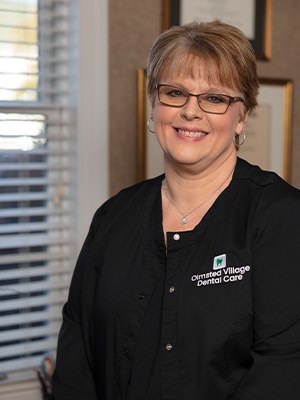 Linda has worked at Olmsted Village Dental Care for over 30 years, so when it comes to keeping us organized, she's an expert! Nothing makes her happier than interacting with our patients and helping them understand their dental needs. Over the course of her career, she has completed several continuing education classes, so she can easily answer any of your questions.
Linda has been married for 35 years and has two adult children , one grandchild and two dogs. On the weekends, you'll usually find her going to craft shows or spending time with her family on the lake or at the beach. She is also musically inclined and plays the piano and clarinet!
Jennifer, Dental Hygienist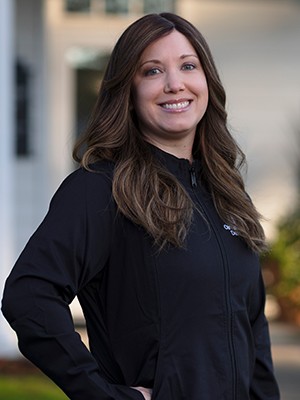 Jennifer has been with our dental office for 15 of her 20-year dental career. For her, it's extremely rewarding getting to know and educating our patients on the importance of oral health—seeing the positive changes this can create really makes her day! She initially planned to go to college for art, but ultimately ended up taking dental assisting classes and graduating from hygiene school because she always loved visiting the dentist.
Outside of work, Jennifer likes to go hiking, travel, exercise, and seek out the best bagel wherever she is (she worked in a bagel store throughout middle and high school). She has one son who is currently serving in the army, and he and his wife are expecting a child very soon!
Diane, Dental Hygienist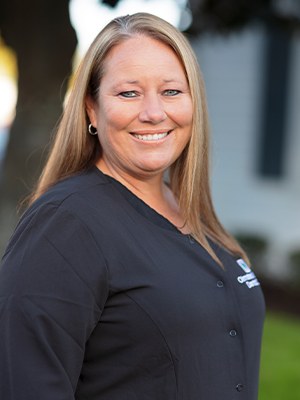 Diane loves that her job gives her the chance to educate our patients and help them improve their oral and overall health by practicing great at-home care. She is originally from Rockingham, attended Coastal Carolina Community College, and is OSHA and CPR/first aid certified.
Diane is married with two grown children, three stepchildren, two dogs, and even a grand-dog! She likes to go cruising, hang out on the beach, and ride jet skis in her free time. Every October, she organizes a fall festival that draws about 20,000 visitors!
Jennifer, Dental Assistant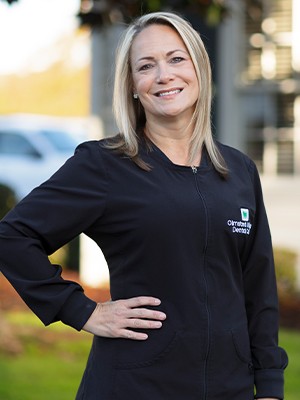 Jennifer says that the best thing about her job is that she gets to work with each patient one-on-one, which enables her to personalize their care to a very high degree. She has been with us for seven years and has 11 years of dental experience in total. A graduate of Sandhills Dental Career Center, she has completed advanced training for dental emergency care, infection control, and coronal polishing.
Jennifer's daughter keeps her on the go thanks to school, sports, and social events. She and her husband strongly support their daughter's hobbies and interests, which is why they have previously coached both her soccer and volleyball teams. These days, Jennifer's favorite hobby is attending workouts at Hotworx with Jennifer the hygienist in Southern Pines.
Sydney, Dental Assistant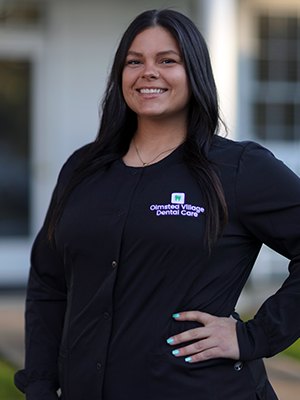 Sydney joined our dental office in 2021, and she brings 8 years of dental experience to our team. For her, the job is ultimately about boosting a patient's confidence by helping improve their smile. She completed her dental training at Sandhills Dental Career Center.
Originally from Laurinburg, Sydney has a young son, and they love to go fishing and ride four-wheelers together. She also has a vivacious German Shepherd/Husky mix named Murphy who is very "vocal." On the weekends, she loves spending time on the lake with friends and family or on the field playing softball.