Dental Implants – Taylortown, NC
The Best Modern Solution
for Tooth Loss
Both bridges and dentures can let a patient with missing teeth enjoy a more varied diet and speak clearly again. However, dental implants are in a class of their own when it comes to tooth replacement. The benefits that they offer make them the next best thing to having your original teeth back. Dr. Hudson works with some of the best specialists in the area and can work alongside them to make your smile whole again. Call us today to set up a consultation to discuss your options for replacing missing teeth with dental implants in Taylortown, NC.
Why Choose Olmsted Village Dental Care for Dental Implants?
Partnered with the Area's Best Implant Experts
A Team That Treats
You Like Family
Highly Experienced
Dental Team
What are
Dental Implants?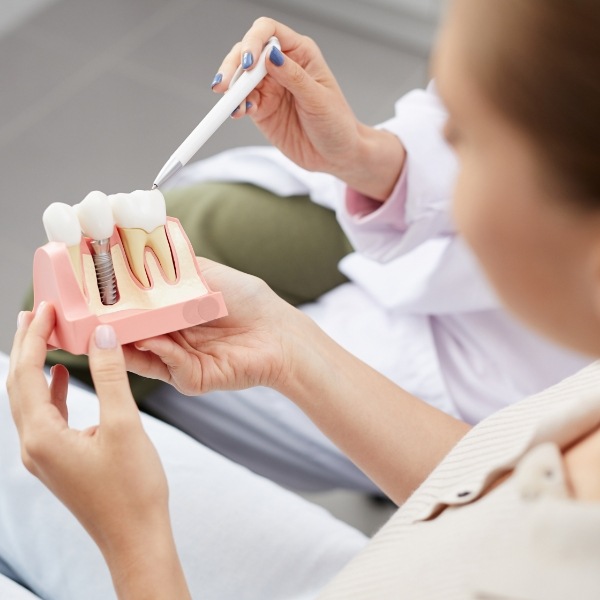 Dental implants are special screw-like posts that are designed to be placed in the jaw. They are made from titanium or another biocompatible material that can fuse with the bone tissue via osseointegration. Once dental implants have joined with your jaw this way, they can keep the jawbone stimulated through biting and chewing, and they can keep your new teeth firmly in place at all times. You can get one or multiple implant posts depending on how many teeth you need to replace.
The 4 Step Dental Implant Process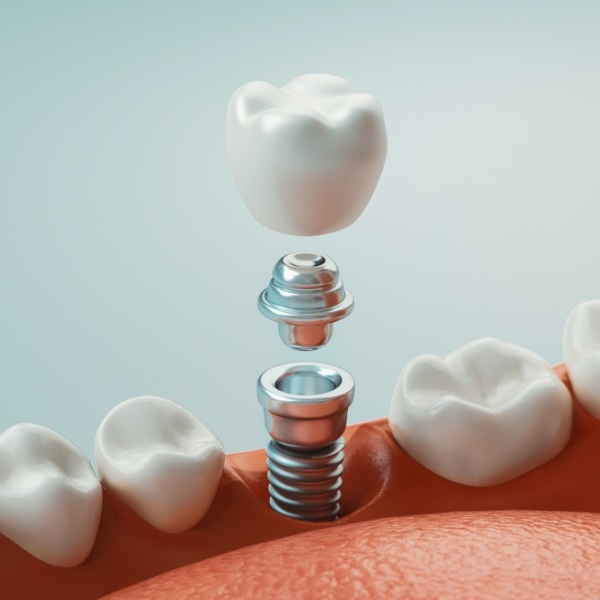 As you may suspect, rebuilding missing teeth from the roots up requires a different process than simply replacing the crowns like a dental bridge or denture. The dental implant process can certainly seem more complex and time-consuming than other procedures, but the beautiful, long-lasting results make it all worth it. The procedure can be broken down into four main phases:
Initial consultation
Dental implant surgery
Osseointegration & abutment placement
Delivery of final restorations
Read on as we go over each of these steps in detail so you'll know exactly what to expect from your dental implant treatment.
Initial Dental Implant Consultation
First, you'll need to come see us for a consultation. During this initial appointment, we'll discuss your tooth replacement goals and evaluate your mouth to confirm that dental implants are the best choice for you. Sometimes, preliminary treatments like bone grafts or gum disease therapy need to be performed first to ensure your dental implants have the greatest chances of success.
Dental Implant Surgery
The second step is implant surgery. Placing dental implants requires a minor surgery that must be completed with complete precision. We will refer you to a local specialist for this step to ensure that you receive the best care possible. This team-based approach will ensure you will have someone you can trust to complete the procedure by your side.
Once the oral surgeon has numbed your mouth, they'll make a small incision into your gums to access the jawbone. The dental implant will be inserted into the bone tissue and the gums will be closed around it. From there, you'll be sent home to recover.
Dental Implant Osseointegration & Abutment Placement
It should only take you a few days to a week to recover from dental implant surgery. However, your jawbone will continue to heal for a very long process called osseointegration. This is where your dental implant integrates directly into the bone tissue to essentially become part of your jaw. Osseointegration can take between three to six months. Then, you'll have small connector pieces called abutments attached to the top of your implants. Impressions will be taken and you'll be send home to heal for a week or two while your final restoration is being fabricated.
Delivery of Dental Implant Restorations
The final step, which we can handle in-house, is the delivery and placement of dental implant restorations. Once we receive your custom-made crown, bridge, partial, or denture, you'll return to our office. We'll anchor the restoration onto the dental implant using the abutment piece so that it is securely in place. Next, we'll go over some basic care instructions and answer any questions you may have about your new smile. Once we've checked that your bite is comfortable and that you're happy with the results, you'll be ready to go out and show off your brand-new smile.
The Benefits of
Dental Implants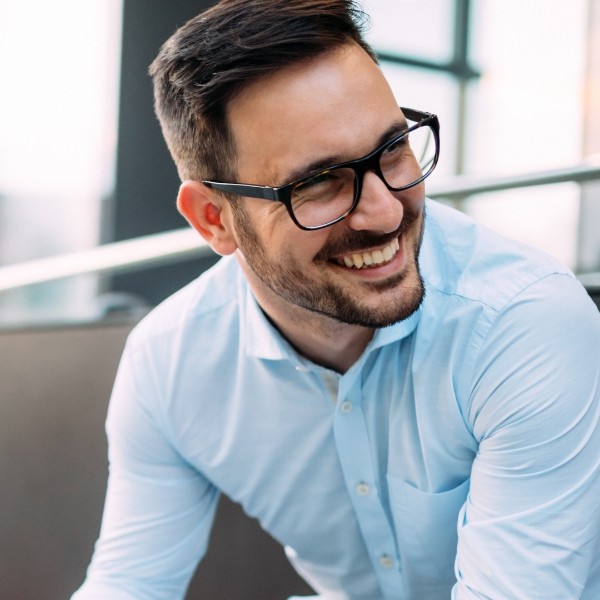 Patients and dentists agree that dental implants are the ultimate solution to missing teeth. Thanks to their unique design, they are able to provide a wide variety of important benefits for your health, confidence, and long-term wellbeing. Simply put, they have the potential to dramatically improve your quality of life in ways that other tooth replacement options simply can't. We'll be more than happy to go over all the benefits you can expect to enjoy with dental implants during your initial consultation, but we've gathered some of the most popular ones below for your convenience!
Day-to-Day Benefits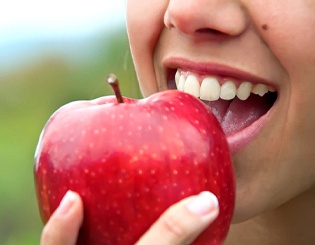 Security & Stability: Dental implants are the only treatment that replaces both the root of a missing tooth along with its crown, which makes them much more stable and secure compared to traditional dentures and bridges.
Unmatched Aesthetics: Usually, dental implants are topped with 100% porcelain restorations that are designed to mimic the appearance of real teeth in every way. Additionally, they emerge from the gums like natural teeth instead of just sitting on top of them. Once in place, your dental implants will be practically indistinguishable from natural teeth!
Smile, Talk, and Eat with Confidence: Dentures and dental bridges will lose their fit over time and become loose. Dental implants bypass this issue completely thanks to their foundation in your jawbone. They'll never slip, pop, or click at embarrassing times!
Eat & Drink What You Want: Dental implants can restore 80% or more of your natural biting force and can withstand hot foods and drinks. You can continue to enjoy all your favorite foods and beverages without concern!
Health Benefits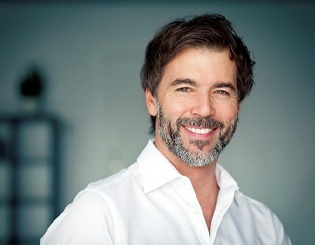 Preserve Your Natural Teeth: Dental implants preserve the health of your remaining teeth because they don't require the removal of dental structure to be placed like traditional bridges. Additionally, they promote a strong jawbone to help keep them in place for many years to come!
Maintain Your Jawbone & Appearance: Tooth loss naturally leads to jawbone deterioration, which often causes a sunken, aged look in the facial features. Since dental implants provide stimulation in the jawbone, they preserve its strength and your youthful appearance.
Low Maintenance: There's no need for special products, tools, or routines to keep your dental implants clean. With regular brushing, flossing, and rinsing, you can keep your restorations clean and healthy for decades to come.
Long-Term Benefits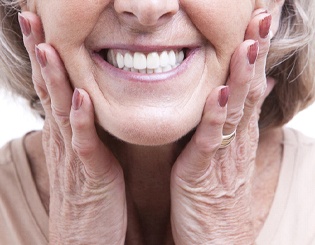 Unmatched Success Rates: Thanks to modern dental technology and techniques, dental implants boast an astonishing success rate of over 95%, even 10 years after placement.
Permanent Solution for Tooth Loss: The unique placement of dental implants means you can easily count on them to last 30 years or longer. In fact, most patients enjoy their dental implants for a lifetime with the proper care!
A Truly Cost-Effective Solution in the Long-Run: While other tooth replacement options may have a lower initial price tag than dentures, they will need to be repaired and replaced every several years. Not only is this inconvenient for you, but it can cost quite a bit over time. With the one-time cost of dental implants, you can save money on your oral healthcare costs and enjoy more benefits without needing to pay for replacements. In the long-run, dental implants can potentially save you thousands of dollars.
Who Dental Implants Can Help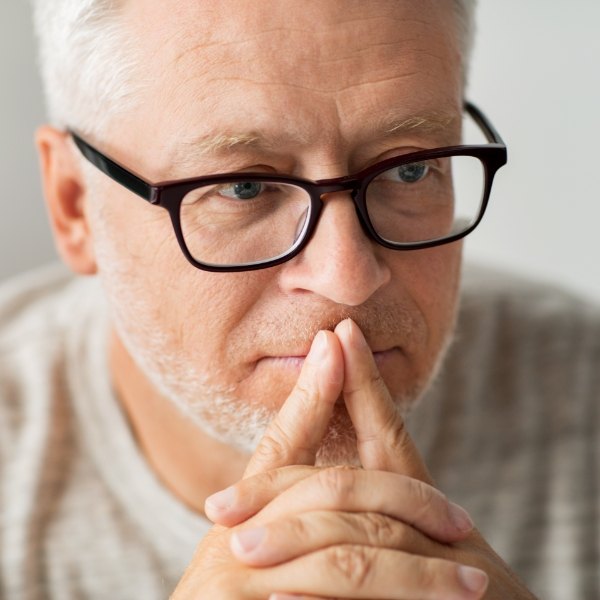 Not everyone is qualified for dental implant treatment. You need a jawbone that's capable of supporting the implant, and your gums need to be free of infection. We can determine whether you meet the requirements for dental implants during a brief consultation. Then, once we've determined that you can move forward with the process, we can recommend a specific number of implants and a restoration to replace the necessary number of teeth.
Missing Single Tooth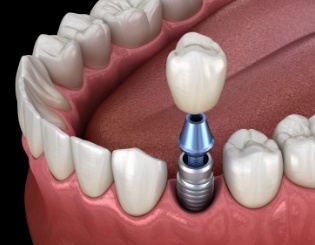 A crown can be used to replace a single tooth if it uses a dental implant for support. This approach can be considered an alternative to traditional bridges that would require us to make alterations to your natural teeth. We can make a crown for your implants in just one day thanks to our CEREC® system.
Missing Multiple Teeth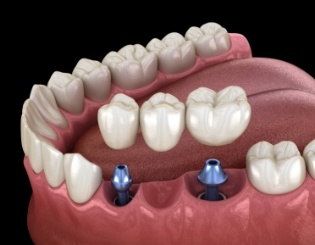 When replacing multiple teeth with implants, some strategy is used to minimize the number of implant posts required. Two dental implants and a bridge can replace three or more teeth in a row. A partial denture can be anchored to two or more implants depending on the extent of tooth loss.
Missing All of Your Teeth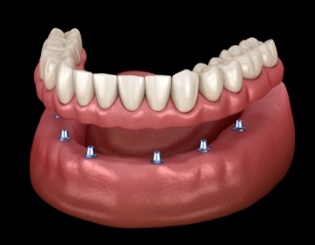 If you need a full denture, we may recommend getting dental implants to hold it in place. That way, your new teeth will always remain anchored in place, and you'll be able to eat virtually anything you want. You can also take care of implant dentures in much the same way you would take care of real teeth.
Understanding the Cost of Dental Implants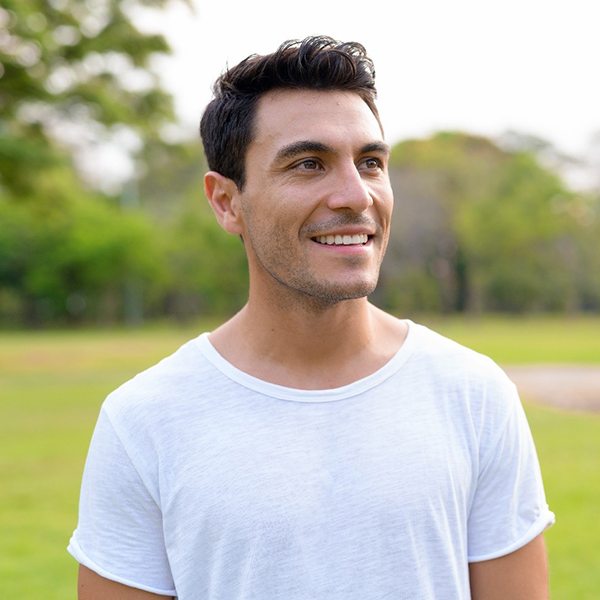 Dental implants are a highly customized treatment, which is why their price can vary dramatically depending on the needs of the patient. We will always inform you of your cost of dental implants in Pinehurst before beginning to give you confidence and peace of mind. Our experienced team will do our best to maximize any insurance benefits. Keep reading to learn more about the factors that contribute to the price of your tooth replacement.
Preliminary Treatments & Dental Implant Surgery
Before seeing our implant dentist in Pinehurst for surgery, it's vital that any necessary preliminary treatments are performed. While gum disease treatment, tooth extractions, and bone grafting does add to your cost, they help make dental implants successful. Next, your implant surgery will incur its own cost. We partner with the area's best implant experts for truly amazing results. They will discuss with you exactly what you can expect for the price of your surgery.
The Parts of Your Dental Implant
The number of dental implants that you need will directly influence the cost, however the material they are made of will also contribute to the price of your treatment. Your restoration will influence your cost – usually the smaller restorations like crowns cost less than dentures. Implants are made of titanium, zirconia, or other materials. Just like cars or clothes, different brands are better and longer lasting than others. We will always be transparent about the types of implants and restorations that we recommend.
How Dental Implants Can Save You Money
While dental implants in Pinehurst tend to cost more than other replacement solutions, they come with benefits that make them well worth the investment. With the ability to last for over 30 years, and even the rest of your life, dental implants end up paying for themselves by helping you avoid additional replacements and the costs associated with them. Dental implants also stimulate the jawbone, which prevents a sunken facial appearance and helps your remaining teeth stay in place. Plus, they allow you to eat and drink anything you'd like for better quality of life and a healthier diet. This can actually help you save money by lowering your risk of oral and overall health issues.
Does My Dental Insurance Cover Dental Implants?
Usually, dental insurance does not cover implants, however there are some exceptions. Our friendly team will always do what we can to maximize your insurance benefits and lower your out-of-pocket spending. Parts of your treatment may be covered, including necessary preliminary procedures and a portion of your final restorations. If you have any questions, please don't hesitate to contact us.
Making Dental Implants Affordable
If you don't have insurance coverage, or you're just looking for more ways to make implants cost-effective, we offer alternative financing through CareCredit. With this option, you can simply choose the monthly payment plan that fits your budget. The best part is that these plans often come with little to no interest. Contact us today to schedule a consultation and learn more about how we make quality dental implants affordable.
Dental Implant FAQs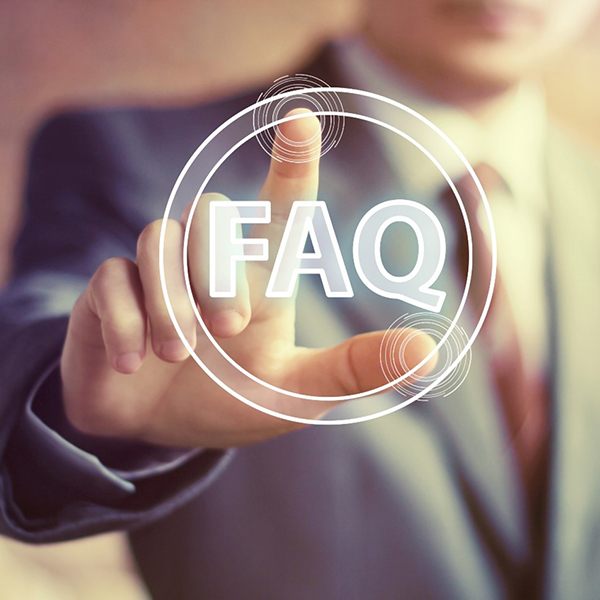 Here at Olmstead Village Dental Care, we get a lot of patient questions about dental implants. This reliable tooth replacement solution is growing more popular each year! That's why our talented team has collected some of the most common questions about implant treatment and answered them below. From the recovery time after surgery to whether your neighbors will be able to tell you have implants, we cover it all. To learn even more about dental implants in Pinehurst, schedule an initial consultation with Dr. Hudson.
How Long Do Dental Implants Last?
With proper care, you can expect your dental implants to last for 30 years or longer. This is significantly longer than traditional bridges and dentures, which typically must be replaced every 5 to 15 years. The lifespan of dental implants will depend in large part on your health and lifestyle. To ensure your implants last, don't forget to brush twice a day, floss daily, and rinse with mouthwash. You should also avoid chewing on hard or sticky foods and never use your teeth to open packaging. Finally, be sure to attend routine dental checkups and cleanings every six months.
Are Dental Implants Safe?
When placed by a qualified implant dentist in Pinehurst, dental implants are a safe and reliable way to restore missing teeth. However, a patient must be in good oral health before they can get dental implants. If you have low jawbone density or gum disease, Dr. Hudson will first need to address these issues in order to make dental implant surgery safer and more successful. In addition, certain medical conditions, like diabetes or cancer, can make surgery risky or interfere with healing. If you are affected by these conditions, be sure to discuss this with Dr. Hudson during your consultation.
How Long Does It Take to Recover from Dental Implant Surgery?
Generally speaking, you should be able to resume your normal activities the day after implant surgery. It's important to take it easy following any surgery and getting dental implants is no exception. Avoid strenuous exercise for the first week or so, as it could delay healing. You may experience slight bleeding and swelling, but this should stop after a few days. If you feel any mild pain, take over-the-counter or prescribed pain relievers as directed. Over the next few months, your implants will gradually fuse with the jawbone. This healing process may up to six months in total.
Will People Be Able to Tell That I Have Dental Implants?
Before your dental implants are placed, Dr. Hudson will take impressions of your mouth. These impressions will then be used to design your personalized restorations. Once your crowns, bridge, or dentures are attached, people shouldn't be able to differentiate these restorations from your natural teeth. Dental implants in Pinehurst are the only tooth replacement solution that restores teeth from the roots up. Because implants integrate directly with the jawbone, you won't have to hold your jaw in a strange way to keep your restorations in place like you might have to with poorly fitting dentures.