Frequently Asked Dental Questions – Taylortown, NC
Answers to Our Patients' Common Questions
We're used to answering questions about dental health, and we've noticed that patients tend to make certain inquiries more often than others. Please review this page to see if it has the answers that you've been looking for; if not, you're always welcome to give our dental office in Taylortown a call.
How Often Should I Visit the Dentist?
It's best to schedule a preventive checkup every six months to have your teeth examined and cleaned. We may schedule more frequent appointments for you if you have gum disease or another condition that requires multiple treatment sessions.
Do You See Children?
Yes! We're happy to take younger patients starting around the ages of 3 and 4. Dr. Hudson's calm chairside manner is great for helping anxious children relax during their appointments. We'll keep an eye on your child's smile as it changes over the years and alert you immediately to any concerning developments.
How Do I Know If I Have Gum Disease?
Bleeding, red, and/or swollen gums can indicate that you have gingivitis (early gum disease), and loose teeth, painful chewing, and receding gums often mean that you have periodontitis (advanced gum disease). The condition often develops silently at first, though, so in many cases you'll first learn that you have gum disease during a routine checkup.
What Can I Do If I'm Unhappy with My Smile?
Veneers, Lumineers, metal-free crowns, professional whitening, and direct bonding can all be used to make different kinds of improvements to your smile.
Do I Have to Replace a Tooth If No One Can See the Gap?
You need all your permanent teeth (apart from your wisdom teeth) to properly chew your food, and any amount of empty space in an arch will cause your remaining teeth to shift and change the balance of your bite. Thus, even unseen gaps should be filled with a bridge, partial denture, or dental implant as soon as possible.
What Should I Do If I Have a Toothache?
Not all toothaches qualify as an emergency, but if the pain becomes excessive and lasts for longer than one or two days, you should make an appointment as soon as you can so that we can determine what kind of treatment you might need, such as root canal therapy.
Do You Take My Insurance?
We are a fee for service dental office, but we accept various insurance plans and file the necessary claims for you. We encourage you to call our dental office to confirm whether we take your plan before making an appointment.
Featured Video FAQ
Educating our patients is part of our job. We want to help you learn as much as possible about taking care of your teeth as well as about the various services available at our dental office. The video below is just one of several examples of educational videos that are featured in our video FAQ library.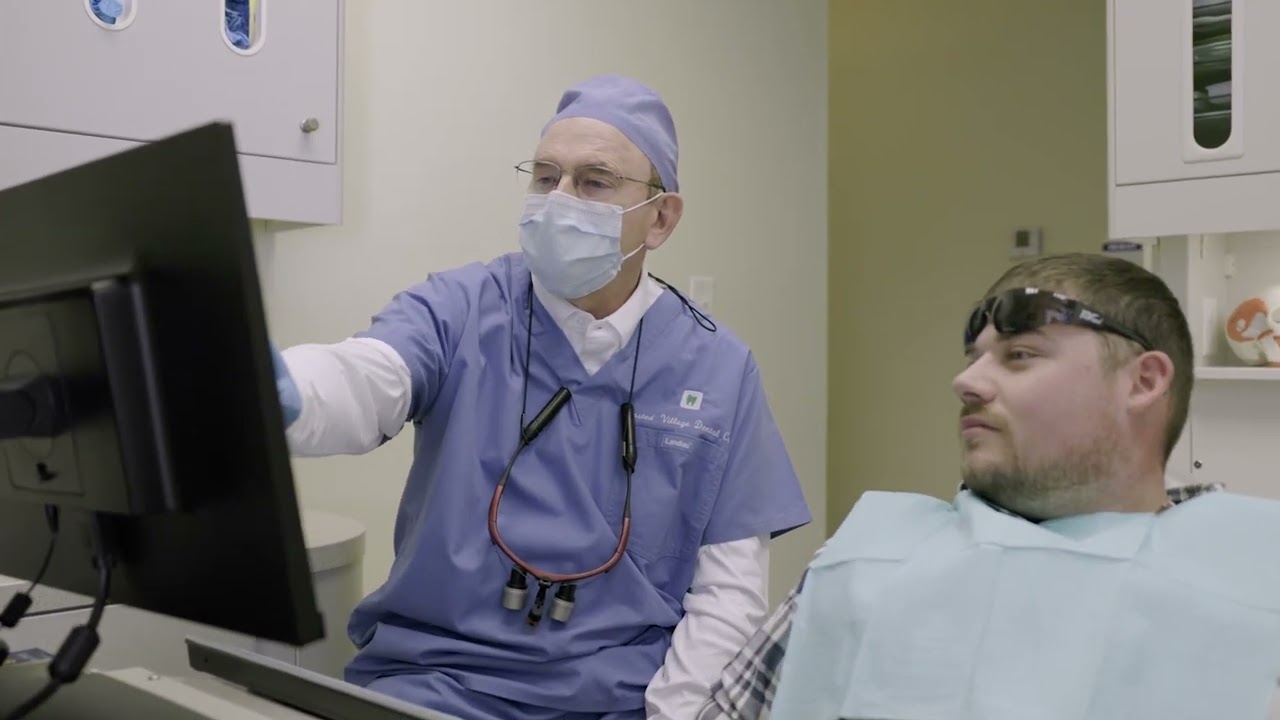 Watch More FAQ Videos