Dentures – Taylortown, NC
Trusted Prosthetics, Proven Results
Individuals living with incomplete smiles often find that they feel uncomfortable trying to eat or speak in front of others. Smiling is out of the question because of the embarrassment they feel. Being unable to live life to the fullest is why so many patients turn to Olmstead Village Dental Care for help. Offering dentures in Taylortown, our team of experts can restore appearances, boost confidence, and improve the use of one's smile. Call us today if you're ready to start enjoying life again.
Who is a Good Candidate for Dentures?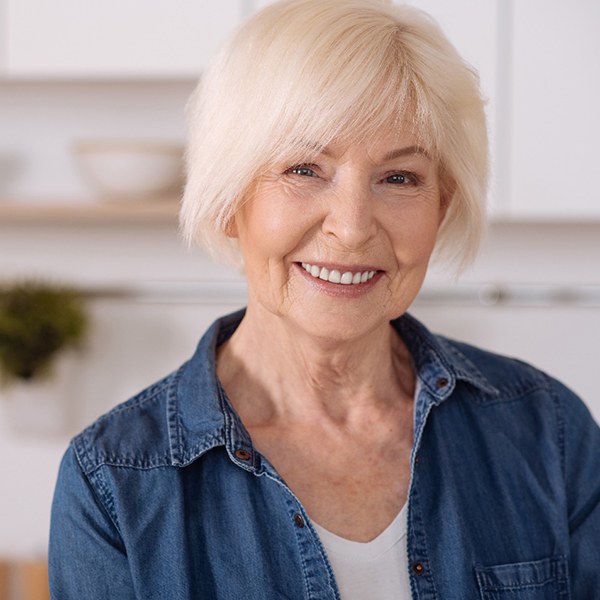 Most patients who are living with multiple missing teeth or who are without any remaining natural teeth can find hope with dentures. When meeting with our talented denture dentist, we will conduct a thorough examination of your oral anatomy to determine if you are experiencing any decay of existing teeth or gum disease. If so, we'll need to administer appropriate treatment first.
After considering your jawbone health as well as your oral and overall health, we'll decide if a partial, full, or implant denture is right for you.
Types of Dentures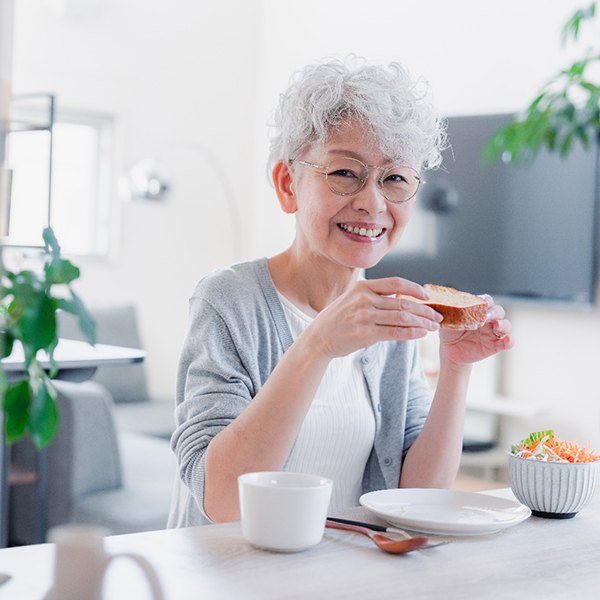 There are three types of dentures you can take advantage of – partial, full, and implant dentures.
Partial Dentures
Designed to fill in the gaps left behind by missing teeth, partial dentures are fabricated to blend in with your existing smile. Similar to how a puzzle piece works, it is created with an acrylic base that matches your natural gums with artificial teeth secured on top of the base. They are positioned in the exact spaces that need to be filled so that when the metal clasps attach to natural teeth, everything fits perfectly in place.
Full Dentures
Relying on natural suction and denture adhesive to hold them in place, full dentures restore the entire arch of missing teeth. Using an acrylic base that is fabricated with the same gum-colored material as a partial, the artificial teeth rest on top of the denture base to create a complete set. When placed in the mouth, they will sit on top of the gums to allow for an immediate transformation.
Implant Dentures
Unlike their traditional counterparts, implant dentures use titanium posts that are placed within the jaw. Positioned for optimal support, these artificial tooth roots help to stimulate the bone, while the custom restoration (denture) restores the look and function of a complete smile. With optimal care, they can last 30 years or a lifetime.
Benefits of Dentures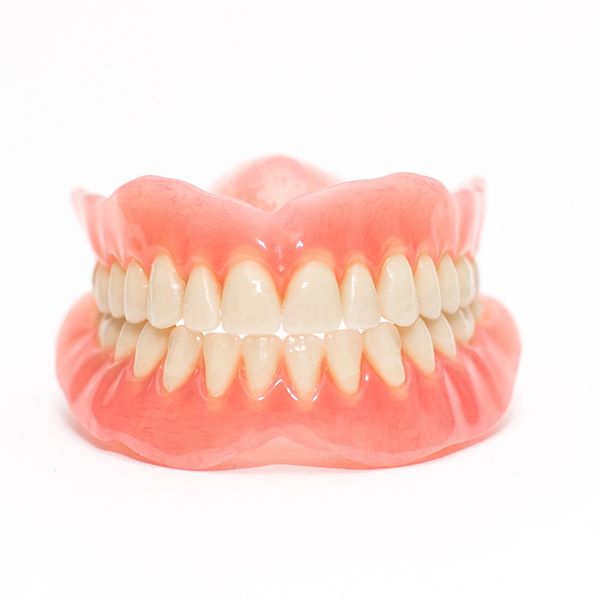 Dentures, no matter which kind you choose, will have a significantly positive impact on your life. Their look, functionality, and lifespan can give you back what you've been missing for so many years. Individuals who have been living with dentures mention that they appreciate the many benefits these prosthetics provide, such as:
Greater confidence in being able to eat all types of food
Improve speech quality that makes talking to others possible
Optimal bite force and chewing power
Teeth that will last years or even decades with proper maintenance
The ability to enjoy a more youthful appearance because of the stimulation to the jawbone (implant dentures)
Greater overall health because of the nutrient-rich diet that can be consumed