Cosmetic Dentistry – Taylortown, NC
Bring Out the Best
of Your Smile
Dr. Hudson loves being able to give his patients great-looking smiles; if there's some imperfection that has always bothered you, he wants to hear about it. From veneers to whitening, Olmsted Village Dental Care offers many different paths leading towards a better smile that will help you make that all-important first impression during your next job interview or date. Call our dental office today to schedule a consultation to discuss your options for cosmetic dentistry in Taylortown, NC and get started on your dental makeover.
Why Choose Olmsted Village Dental Care for Cosmetic Dentistry?
Variety of Options for
Metal-Free Crowns
Minimally Invasive
Options Available
Polite and Experienced
Dental Expert
Metal-Free Dental Crowns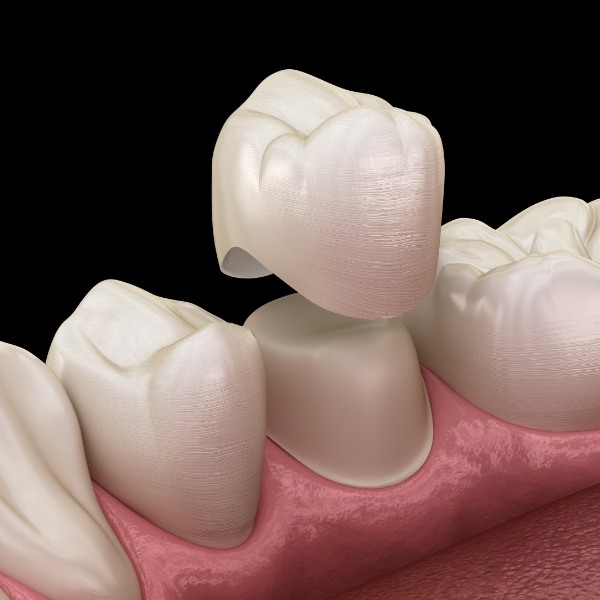 If you've ever seen a crown made of metal, you can definitely imagine the appeal of a restoration that's designed to actually look like the tooth it's protecting. Our dental office offers porcelain, EMAX, resin composite, and Zirconia crowns – all high-quality substances that can be made to match the color of your teeth. They even have similar translucency compared to natural enamel and reflect light the same way, making them almost indistinguishable from your natural dental structures.
Cosmetic Dental Bonding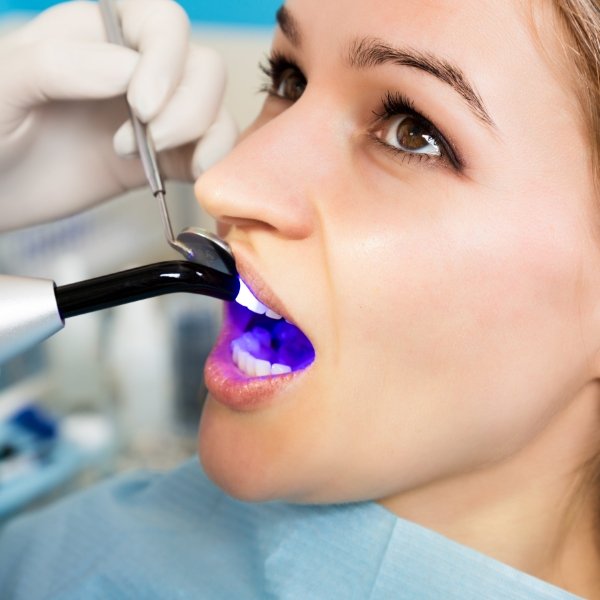 Sometimes it's the little details that get in the way of a brilliant smile. Cosmetic bonding can be used to give your teeth a quick touch up, hiding small chips, cracks, or discolored spots. This procedure uses composite resin, a tooth-colored substance that is also used for fillings. Once we've finished molding and blending the material, very few people can tell that the tooth ever had any changes made to it in the first place.
At-Home
Teeth Whitening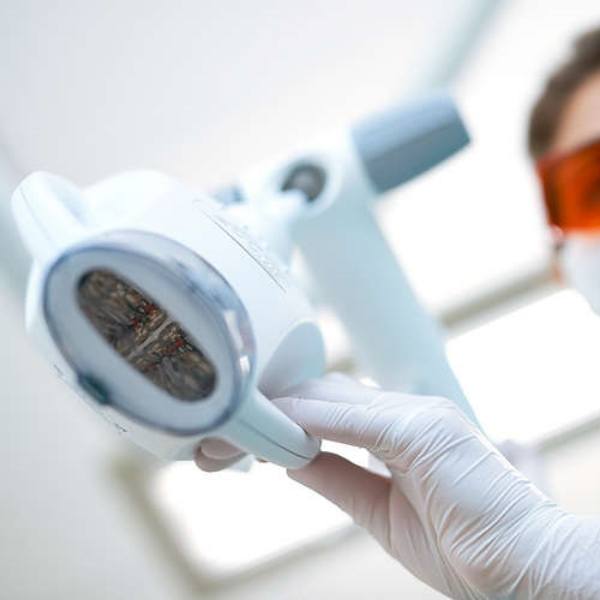 While there are products you can use to try and whiten your teeth on your own, the results that a professional whitening kit can yield are generally much more impactful. The treatment removes both intrinsic and extrinsic stains – in other words, those that exist above and below the enamel layer. Our Premier Perfecta whitening kit contains personalized trays to hold the whitening agent against your teeth for a set amount of time each day; you'll see quite a difference after about two weeks.